Increase conversion with
shoppable videos that match your brand
Add shoppable videos to your store and improve your branding with custom reviews, testimonials, how-tos and user generated content.
No sign up needed. No credit card required.
Make any video shoppable
Convert videos from any platform into shoppable videos. Customers can buy your products directly while watching videos and will not leave your store.
The fully responsive, swipe-up enabled VideoSwish carousel looks great on mobile and on desktop devices and can be installed on any e-commerce platform.
Drive conversion with short videos
Capturing your customers' attention in the first seconds is important.
With VideoSwish you can trim any video and automatically show the next video after each clip.
Your customers will only see the most engaging clips about your product and will not leave your store for any competitor.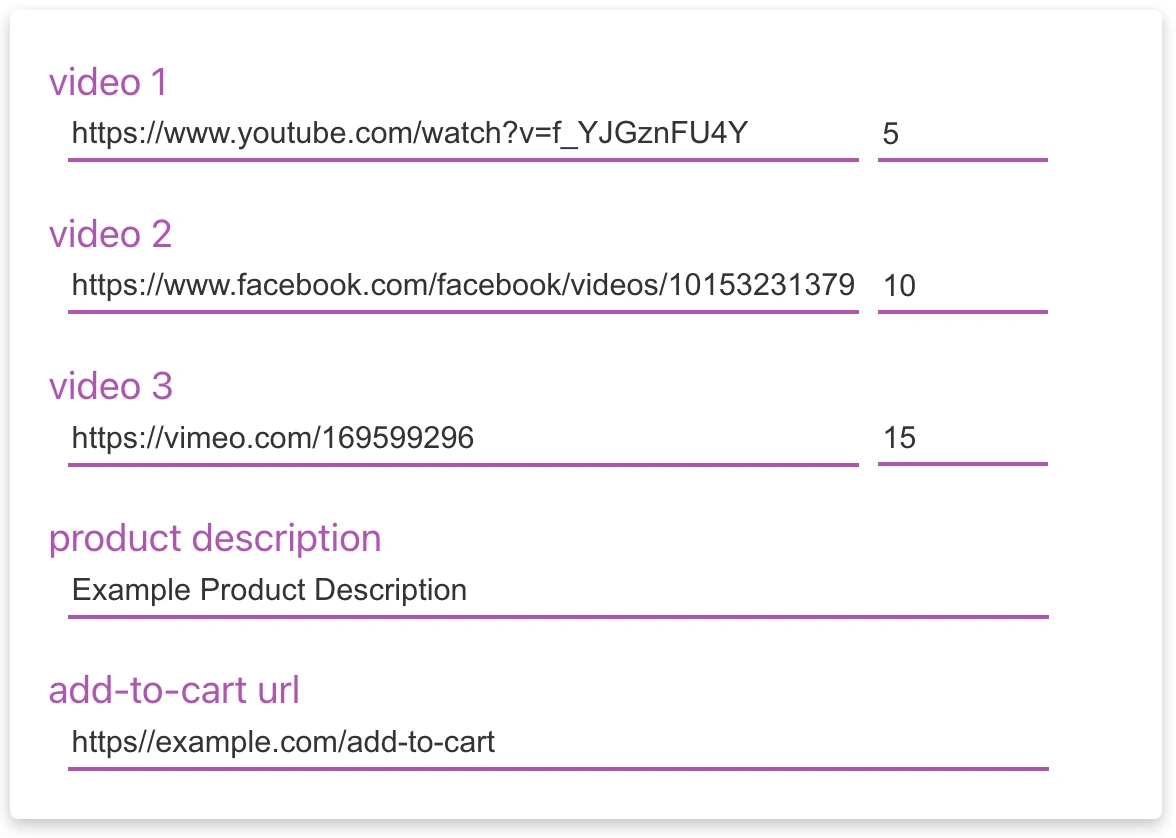 Improve your branding
Differentiate yourself from competitors with a different design that matches your store.
Stop using the standard apps and plugins that everyone uses.
Using the customizable VideoSwish carousel will enable you to create a store with real branding.
Improve SEO for free
Although videos greatly increase the dwell time of your visitors which improves your search engine ranking, standard embedded videos slow down your site and can dramatically lower your SEO performance.
VideoSwish uses lite embedding and a fast CDN instead for an optimized page speed.